Smart & Powerful cleaning
Built-in smart timer
Start brushing and let the timer remind you to switch the brushing area every 30 seconds and to finish after 2 min of cleaning.
Sonic Technology
Deep and thorough cleaning of the interdental spaces with 40,000 sonic vibrations per minute.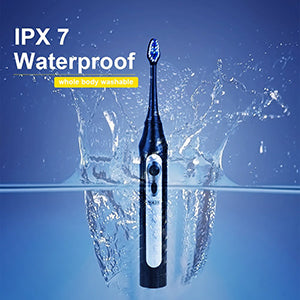 IPX7 Waterproof
The Yasi toothbrush is IPX7 level waterproof and safe to clean under running water or to use in the shower. 
SMART & POWERFUL CHARGING
Choose between four different ways to charge your Yasi toothbrush. Fully charged, the battery will last for 2 weeks with normal use(2x2min/day)
UV Sanitizer
The Yasi FL-A12 toothbrush does not only keep your teeth clean. With the integrated UV Sanitizer of the charging stand you can clean your brush heads before or after use with UV light. It kills up to 99.9% of bacteria and germs.
Buy now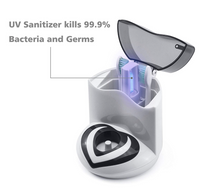 Have spare brushes ready
The Yasi FL-A15 model with extended charging stand for two additional brush heads 
Buy now
Back to basic
The Yasi FL-A11 comes with a single round charging stand that fits nicely in any bathroom without taking space. Park your toothbrush and have it charged.
Buy now
Travel without compromise
The Yasi 702 model is the perfect choice for people on the go. Easy to charge via USB cable. No stand.
Buy now
Professional Oral Care
Yasi sonic toothbrushes are manufactured with the highest quality materials. Our powerful sonic motor, long lasting battery and Dupont brushes ensure results and customer satisfaction.